Our features
Member and Event Management
Manage your members, including contact information and export it all instantly! You'll also have the ability to easily create and manage events, sponsorships, and registrations. Provide front-end business directory, events calendar, and upcoming events modules on your website, as well as online applications for both new members and renewals.
Engagement Tracking
Properly tracking and measuring member engagement allows management at all levels to solve certain issues by creating visibility for every part of the association who is conscientious about revenue. The MEMBERS THRIVE Member Management System has a custom-built module specific for generating real-time Member Engagement Scores.
Create Invoices and Accept Payments
The MEMBERS THRIVE Financials Module gives associations the ability to create invoices either manually or automatically, and send (and schedule) invoices electronically to members. Our Financials Module also allows you to accept payments online for memberships, renewals, sponsorships, and events. And it's integrated with QuickBooks®, which saves time and eliminates the hassle of double-entry.
Export anything you see!
Need a general report? Maybe a report with more specific information? Our Reports Module knows no bounds! There are so many reports, we can't begin to list them all. You have the capability to export anything from your member data, events, engagement, financials, sales, and prospect information. You name it!
Customer Relationship Management (CRM)
Our custom-built CRM allows you to manage contacts, leads, emails, meetings, assignments and tasks. And since Members Thrive is Web-based, that means you can login while you're at an event and take a quick photo, make a note, and save some contact info on the fly! While you're at it, quickly set a reminder to grow those connections so you won't forget.
Communicate with Members
With MEMBERS THRIVE, you have a repository of tools available to engage and communicate with members, including the ability to email groups and individuals, create polls and surveys, post jobs, and offer access to member portals and dashboards.
Website Creation
Does your association need a new website? Maybe a fresh, new look? Or how about adding more functionality to engage site visitors or keep visitors browsing all your great information? No problem at all! Our parent company, DelPhi Communications, can handle all that.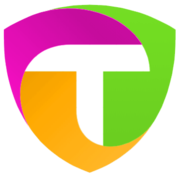 The MEMBERS THRIVE Member Management System was born from an idea. We just felt like it was time to create a Member Management System that would be the right fit for everyone. We've seen what's out there and we've worked with associations long enough to know what to develop (and what not to develop).
MEMBERS THRIVE is designed and built for associations that are engagement conscious and who's staff, its members, and connections span across the generations! We want you to Connect, Engage, and Grow together... and make it a simple thing to do too!
It's a new day for how you can CONNECT, ENGAGE, and GROW!
Our Partners and Affiliates